Joseph R. Anticaglia, MD
Medical Advisory Board
Over 3.3 million Americans on Medicare use insulin. In August 2022, President Joe Biden signed into law the Inflation Reduction Act which included caps on out-of-pocket insulin costs to $35 per month for each insulin product covered by a person's Medicare Part D prescription drug plan, or Medicare Advantage plan. The law took effect on January 1, 2023. For Medicare patients who use an insulin pump, the law goes into effect on July1, 2023.
Last month drugmaker Eli Lilly announced it will cap out-of-pocket monthly insulin costs at $35 whether you have commercial insurance or no insurance. David A. Ricks, Lilly's Chairman and CEO, noted "7 out of 10 Americans don't use Lilly insulin. We are calling on policymakers, employers and others to join us in making insulin more affordable."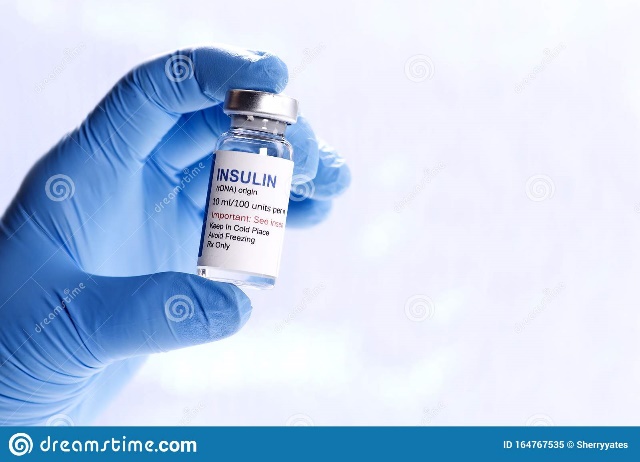 Snapshot:
The $35 cap per month, or co-pay limit per month, applies to all people with prescription drug coverage under Medicare Part D or Medicare advantage plan.
The $35 insulin cap per month applies to both preferred and non-preferred pharmacies under an individual's prescription drug plan.
The $35 cap applies only to insulin, and certain medical supplies used to inject insulin, like syringes, gauze, and alcohol swabs. Expenses from other diabetic supplies, and medicines depend on the particulars of your drug plan.
If your doctor prescribes insulin to treat your diabetes, it doesn't matter if you have type 1, or type 2 diabetes to receive the $35 cap benefit.
The Medicare cap-plan doesn't cover all types of insulin. Speak to your physician and ask to be switched to an appropriate insulin that's on the Medicare formulary- one covered by Medicare.
If you signed up for Part D drug coverage before learning about the $35 cap on insulin, you have until December 31. 2023 to make the change in your Part D prescription drug Medicare plan.
The costs for insulin count toward True Out-of-Pocket (TrOOP) costs (see glossary).
Need Help?
Medicare:
People with Medicare are encouraged to call 1-800-MEDICARE (1-800-633-4227). TTY users can call 1-877-486-2048; or contact your local State Health Insurance Assistance Program (SHIP) to get free personalized health insurance counseling.
Eli Lilly:
Lilly offers a saving card that provides $35 max out-of-pocket monthly cost for people who are uninsured, or need to use a non-participating retail pharmacy. For information about the saving card, the company encourages you go to, InsulinAffordability.com.
The $35 limit on monthly insulin costs is a step forward for policymakers inside, and outside of government, and a sigh of relief for millions of insulin dependent patients.
Reference
Susan Jaffe; Kaiser Health News (KHN); November 15, 2022
Medicare. gov.; Insulin
Eli Lilly; Lilly cuts insulin prices by 70% and caps patient insulin out-of-pocket costs at $35 per month. News release. Eli Lilly. March 1, 2023
Glossary
TROOP (true out-of-pocket costs) is the maximum amount you would need to spend each year on medications covered by your prescription drug plan before you reach the "catastrophic" level of coverage.
This article is intended solely as a learning experience. Please consult your physician for diagnostic and treatment options.