Joseph R. Anticaglia MD
Medical Advisory Board
I recently went to my local pharmacist to pick up a prescription. On the counter was a brochure about CBD. A picture of an attractive young woman's face was 50% covered with words: such as migraine headaches, pain, inflammation, anxiety, memory loss, depression, appetite, sleep fertility motor control, immune function, pleasure and reward. The message was clear; use CBD and get relief from these disorders.
The top conditions for which consumers use CBD include anxiety, depression, pain and insomnia. The CBD market is in the billions and millions of Americans have used these products seeking relief from their anxiety, pain and other complaints. But, "do these products help, are they safe and what's in them? Does the CBD oil work or is it snake oil?"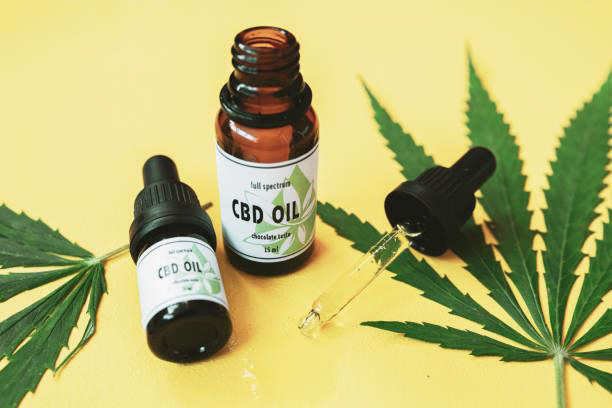 CBD Fact
CBD, or cannabidiol is a chemical component found in the cannabis sativa plant, A variety of the sativa plant is the hemp plant which contains less than 0.3% THC. In sharp contrast to the psychoactive THC found in marijuana, CBD doesn't cause you to get high.
A study published in the July 20, 2022 JAMA news reported, "To date, the FDA (Food and Drug Administration) has only approved one prescription CBD product, namely, Epidiolex. It's indicated to treat seizures associated with rare epilepsy disorders" in patients two years of age or older.
CBD Hype
Who can benefit from taking CBD? "Everyone" can benefit according to hype ads. "CBD is an all-natural product that helps maintain overall health. Research on the potential health benefits of CBD oil is ongoing, so new therapeutic uses for this natural remedy is sure to be discovered." What's lacking is scientific studies to substantiate the questionable uses of cannabidiol oil.
Cannabis
The word cannabis refers to all products derived from the cannabis sativa plant, more commonly known as marijuana. Two products from the sativa plant are marijuana and the hemp plant. Two significant chemical compounds from the sativa plant are CBD, and THC.
THC
Marijuana refers to parts of, or products from the cannabis sativa plant that contain substantial amounts of the psychoactive THC (tetrahydrocannabinol). It is THC, the primary chemical component of marijuana, that's gives you a high.
To date, the FDA has approved "two prescription THC products, one for nausea and vomiting associated with chemotherapy; the another for loss of appetite and weight loss associated with HIV/AIDS."
CBD Mislabeling — Safety and Efficacy
CBD over-the counter or non-prescription CBD products lack the quality control necessary to ensure that they are safe and effective. The JAMA authors evaluated the use of topical CBD products (lotions, creams, patches) purchased over the counter or online. They reported extensive mislabeling of CBD content.
Other critics contend that over -the-counter CBD products lack the regulation and supervision to insure their purity, safety and effectiveness. Their findings showed, for example, the presence of THC when the labeling claimed the product to be THC free. The dosage of CBD at times, were less than written on the label, at other times exceeded what was on the label. Some of the products were contaminated with heavy metals, or pesticides.
Is CBD legal? The 2018 federal farm bill made the cultivation, production and sale of hemp products legal as long as they contain less than 0.3% THC, grown in the United States and the products are derived from the cannabis sativa plant. However, some states consider using or possessing any cannabis products to be illegal One needs to become familiar with the CBD laws in your state.
Side Effects
CBD is ordinarily well tolerated, but since it's a CNS depressant, it can make your feel tired, drowsy and sleepy. It can increase liver function and interact with blood thinners.
How is CBD administered?
CBD oil is usually administered sublingually, under the tongue. Place the oil under the tongue and allow it to remain there up to a minute before swallowing. Start CBD at lower levels and work up to clinical levels.
CBD, or cannabidiol, is derived from cannabis' non-psychoactive hemp plant. The FDA has authorized Epidiolex in patients two years of age or older with particular seizure disorders. However, CBD continues to proliferate in popularity as do its line of products. More evidence based research is needed to validate the usefulness of this product to distinguish fact from hype.
References
Emily Lawrence; Your Guide to CBD Legalization by State; Forbes, June 7, 2022
Tory R. Spindle, PhD et al; Cannabinoid Content and Label Accuracy of Hemp-Derived Topical Products Available Online and at National Retail Stores; JAMA network, July 20, 202
FDA; FDA Approves First Drug Comprised of an Active Ingredient Derived from Marijuana to Treat Rare, Severe Forms of Epilepsy; June 25, 2018
Hannah Meissner; Marco Cascella; Cannabidiol (CBD); StatPearls; July 4, 2022
Glossary
CBD — cannabidiol
THC — tetrahydrocannabinol
Cannabis refers to all products derived from the plant cannabis sativa. The cannabis plant contains hundreds of chemical substances. Two significant chemical compounds in the plant are CBD and THC.
Marijuana refers to parts of, or products from, the cannabis plant that have greater than 0.3% THC — tetrahydrocannabinol, the chemical that's gives you a high.
Epidiolex is the CBD medication used to treat young patients two years of age and older diagnosed with the seizure disorders Lennox-Gastaut syndrome and Dravet syndrome.
The U. S. Pharmaceutical Convention is an independent, reliable organization with a purpose since being incorporated in 1900 to help set standards for health care products
---
This article is intended solely as a learning experience. Please consult your physician for diagnostic and treatment options.